Golfing Stronger to Live Longer
Golfers can live up to 5 years longer compared to non-golfers regardless of age, gender, or income level (Murray et al. 2016). Finally! A way to live healthier, happier, and longer without force feeding yourself bunches of blended kale at 6 am or sitting on a stationary bike for the recommended 150 minutes per week wondering whether you'll meet the suggested requirements or die of boredom first. Not that those are necessarily bad ideas, but I think golfing regularly may bring a little more enjoyment to your physical activity and is a more sustainable option over the long term.
Golf is considered a moderate level of physical activity, which compares to race-walking, heavy gardening, and aerobic dancing...yeah, lets keep you golfing. Whether you are a regular golf cart user or not, golf will help prolong your life and keep you active, though you tend to find greater benefits walking the course regularly.
Participating in moderate level physical activity regularly is associated with decreased risk of hip fractures, diabetes, CVD, stroke, colon cancer, depression/dementia, and breast cancer. Not only will golf add years to your life, but it will add life to your years. It is well known that golf will help maintain your social connections and additionally may help to bridge the gap between age groups. Who hasn't gotten a few tips on their game from "Mr Consistent" who doesn't look like he could drive it past the lady's tees yet seems to always be on the green in regulation?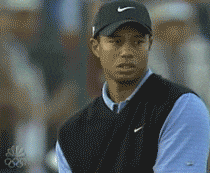 Interestingly enough, watching golf can provide great health benefits as well. Sorry, not from sitting on the couch and cheering on every hole of Tiger's comeback. Spectating at golf events has been reported to provide more than the minimum requirements of physical activity in a day. So, when walking hole to hole, socializing with friends and other golf aficionados, or watching your favourite athletes play your able to reap the health benefits of walking enough steps to go around the world 4 times, as demonstrated by the 20,000 fans who completed that feat at the 2014 Ryder Cup.
It may seem by now that golf is a miracle elixir to a longer life, which, by many accounts may be true. Golf has been shown to let you live a longer, healthier, and happier life. But... I know there's always a but, golfers have a moderate incidence of injury when compared with other sports. The last thing you need is a nagging back or shoulder injury that keeps you off of the course and missing out on the game you love. The best thing you can do to avoid injury is to be proactive, prevent any future injuries, and fix any limitations in your swing that may currently be causing pain or discomfort. I would suggest finding someone who understands movement, golf, and its effect on the body and let them help you stay on the course golfing stronger for longer.
So, next time you're walking out the door trying to rationalize your third game of golf that week. Just remember, golf is going to let me live a longer, healthier, and happier life. You shouldn't have a hard time winning that debate!
If you do have any questions regarding your golf game, pain, and being proactive against injury please don't hesitate to contact me at drstebbins@tallteehealth.ca and check out the NEW GOLF SECTION on our website
PS. Don't forget to check out the awesome infographic done by the British Journal of Sports Medicine below outlining all of the benefits found with golf.
Ben Stebbins DC, MS, TPI Certified